Our vintage car exhibit may include more than 250 classic cars, trucks and motorcycles, but what about the pieces that cannot exactly be labeled as "classic"? Those things need a place to shine as well. That is why we've dedicated a page to showcase a few of the unique, strange and downright bizarre collectibles we managed to add to our exclusive auto collection.
---
The Wooden Car
People always enjoy a little elegant wood trim in their vehicles but this car takes it to another level.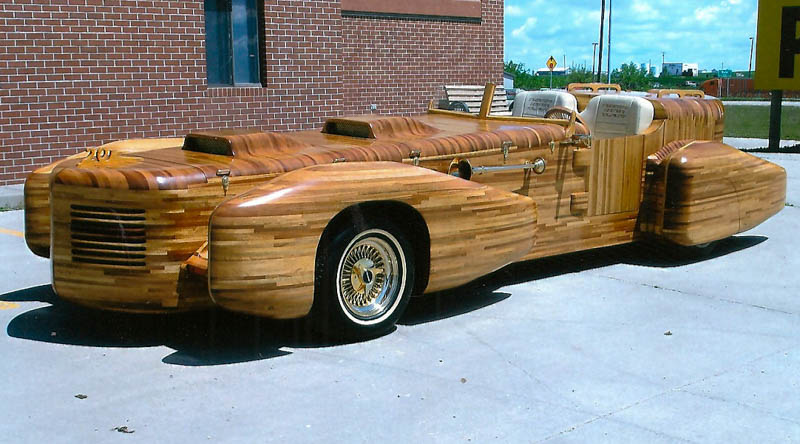 ---
The Hot Rod Manure Spreader
Got some spreadin' to do but don't have a lot of time to get it done? Send it flyin' in record time with this speedster. This hot rod would be a perfect addition to anyone's automobile collection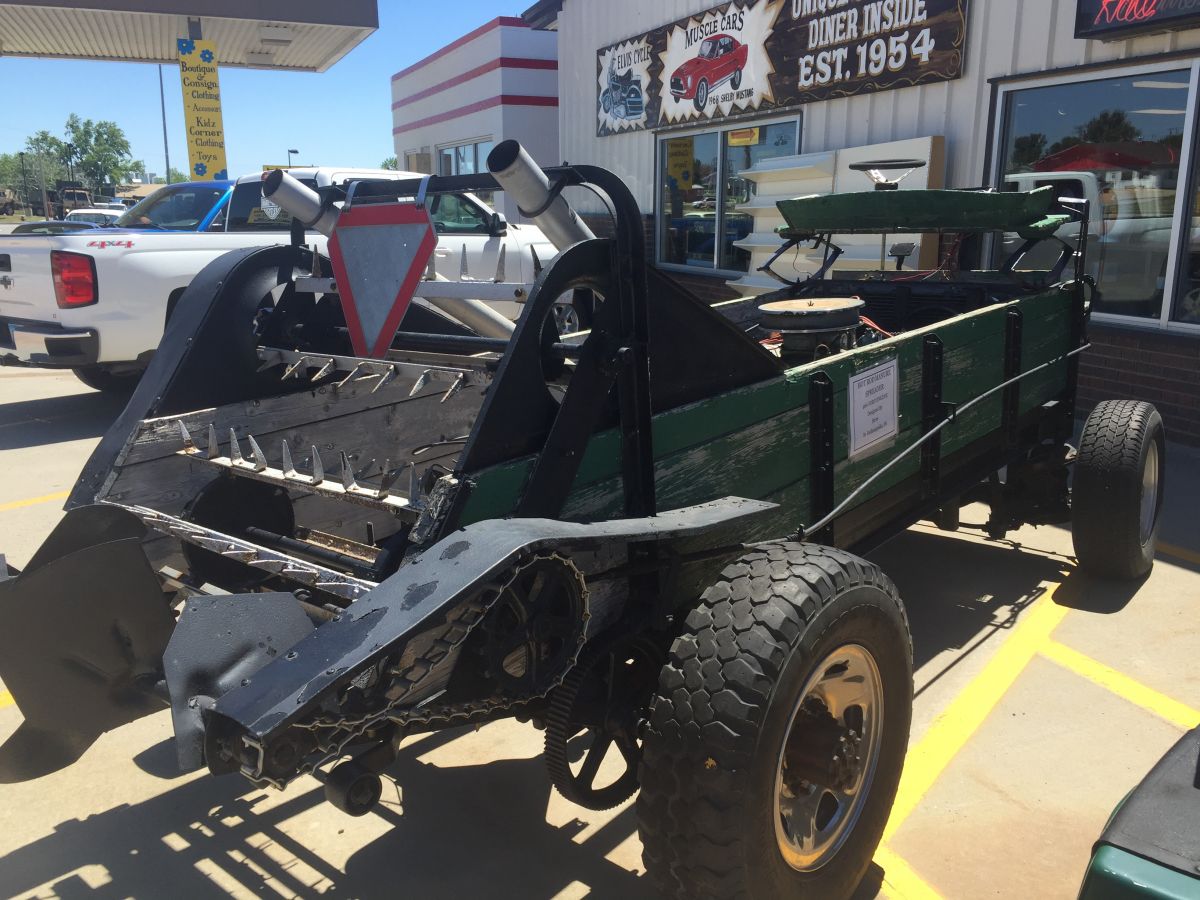 The Elephant Fountain
If space constraints or city ordinances prevent you from having an actual elephant in the backyard, maybe this one-of-a kind fountain will be a suitable replacement.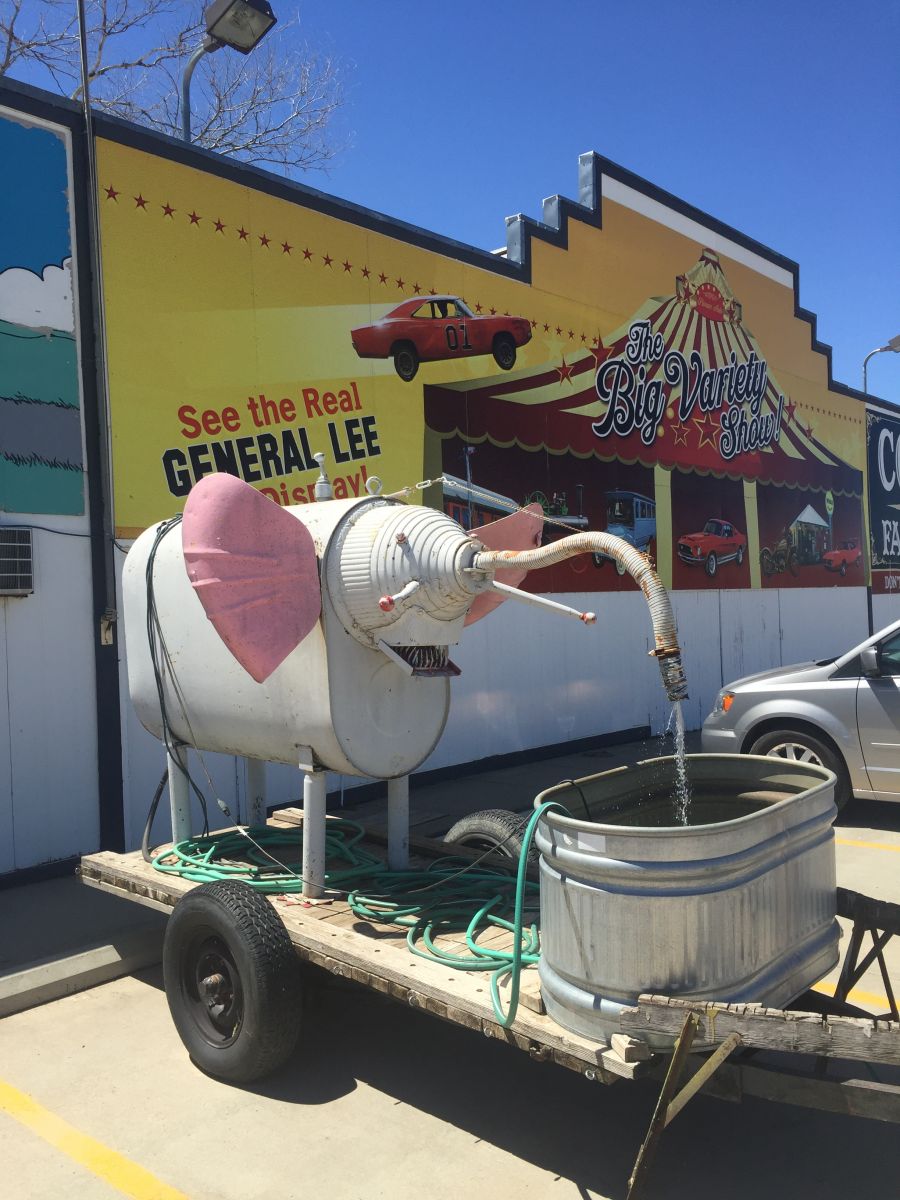 ---
Save