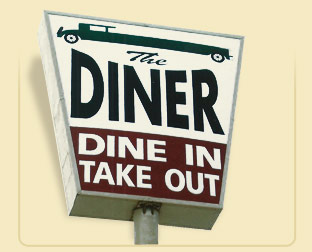 The famed South Dakota antique car museum features a 1950's diner which provides travelers and classic car enthusiasts with a slice of nostalgia along with a small-town atmosphere.
This all-American classic diner has a tradition of serving good burgers, thick shakes, sub sandwiches, daily specials and a selection of other popular menu items.
Providing an atmosphere reminiscent of an era when Elvis Presley was singing on stage and Marilyn Monroe was on the silver screen, this roadside restaurant provides a piece of nostalgia for travelers either going or coming from the Black Hills and Badlands, as well as those visiting the classic car museum and antique collectibles gift shop.
The 1950's Diner is located just off Exit 192 along I-90 in Murdo, South Dakota, a part of the World Famous Pioneer Auto Show and Hallmark Giftshop.
Dine in or take out! Plan to stop in Murdo for an educational experience, shopping and great food! For more information or reservations please call (605) 669-2691.