Over 4,500 sq. ft. of collectibles for the '50's enthusiasts. Shop for antiques such as:
Betty Boop
Marilyn Monroe
James Dean
Elvis
Specialty cars, caps, and road signs
T-shirts
Motorcycle and harley corner
Antique Coca-Cola products
Antique toys and other collectibles
John Deere and other antique farm memorabilia
Books from yesteryear to today
Beautiful Black Hills Jewelry
Salt & pepper shakers, cookie jars, napkin holders, piggy banks and more
Browse our vintage collectibles shop and take a piece of history home with you. There is something for everyone!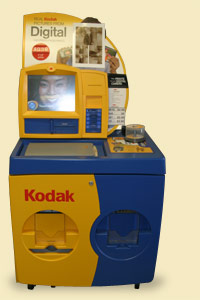 Why wait to look back on all the great photos you took at
THE BIG SHOW
? You can now make prints, enlarge photos and even create a picture CD full of snap shots from your visit to Pioneer Auto Show!