Longtime South Dakota Filing Station Part of Antique Collection

For decades, the gasoline filing station with the motto "Fair Price Station" provided thousands of South Dakota travelers with fuel as well as some small-town hospitality.While no longer in operation, the wood-frame gas station is a main focus of the Pioneer Auto Show's historic auto town.
The family-owned classic car museum restored the longtime South Dakota landmark to its original appearance including antique gas pumps and a "WNAX Gasahol" vintage sign.
Prior to its home on the grounds of the roadside car museum, the filing station had been a fixture in the eastern town of Vivian.
The antique gas station was originally one of about 100 service stations throughout South Dakota owned by the Gurney Seed Company. Gas stations, car garages and tire repair shops along with grocery stores, millineries, creameries and salons began to pop up after the government constructed old highway 16, known as the "Custer Battlefield, Main Street of the World" in the late 1920s.

The service station is a perfect compliment to the museum's exhibit of old classic cars, tractors and motorcycles, as well as its extensive collection of other antiques. While the pumping station was a loss of history for the residents of Vivian, they can revisit the old station which is now surrounded by much more memorabilia of past times.
WNAX Gas Station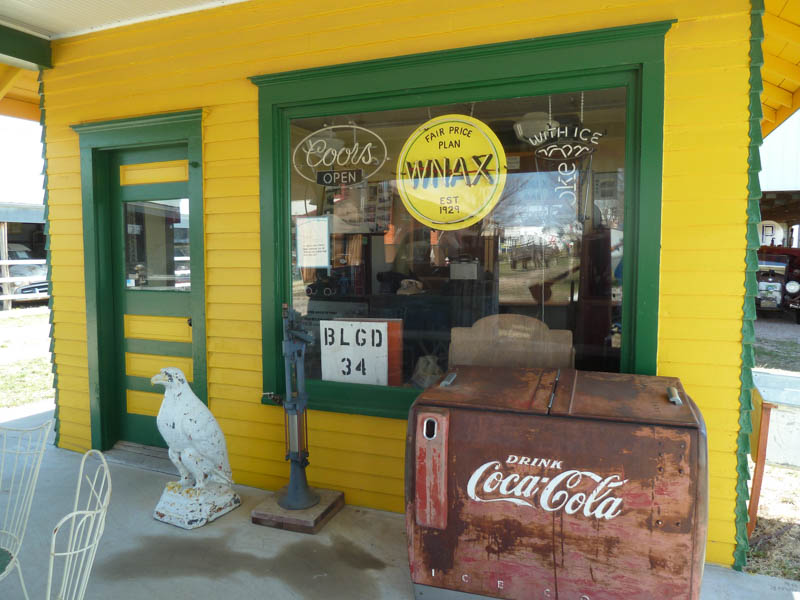 Built in 1930 by the Gurney Seed Company of Yankton, South Dakota, the filing station changed hands several times before finding its final home at Murdo's famed antique car museum.